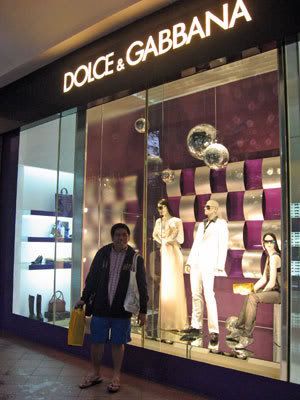 Okay, can you spell Gabbana?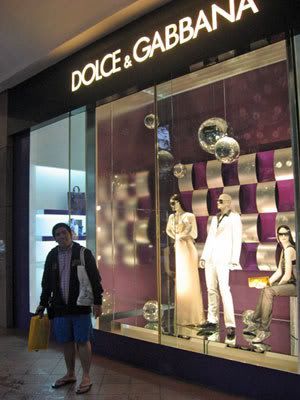 Day-off shot #2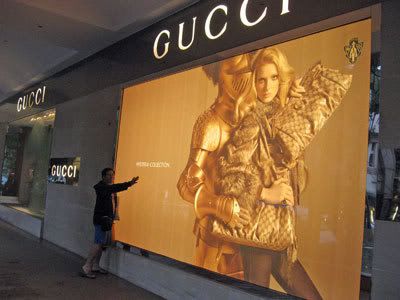 Hmm, do I want Lily, the Knight, or that sinful hb?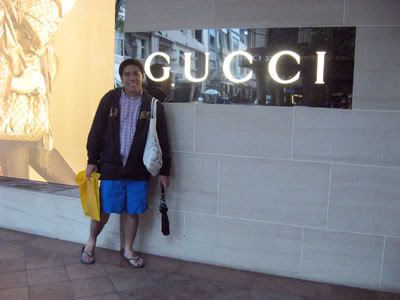 Hello, Gucci. Meet my PLDT paraguas.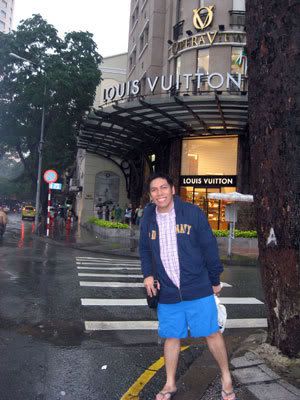 Day-off shot#3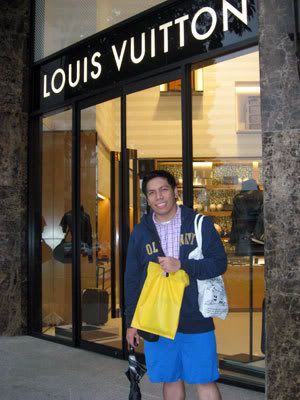 Baka ma-Oprah in Hermes ako... hahaha


Love LV
Hahaha! Don't laugh but sometimes, one of the measures I use for determining progressive a country is the kind of luxury stores present. Hehe! Sounds really superficial, huh? But really, in the spirit of simplifying things, my theory is that the available designer stores in a country tell one of two things: either a signification population of consumers in that country can afford to buy a $2,000 handbag or that country has a good number of visiting tourists.

For the former, I can't think of a better example than Japan. Check out "Locate a store" section of Chanel, LV or Dior, and the like, and almost always, it is Japan that has the most of stores for a particular brand. Hehehe!

For the latter, when I went to Bangkok a couple of years ago, I Googled where the luxury stores are just to pay homage. Hehe! It was the first time I got to go in a Dior and a chanel shop, and even if I wasn't able to bring anything home, it was a good experience. And crazy as this may sound, I had to have a photo by the window display. Hehe! Some tourists get high from visiting the grave of Elvis Presley. Some people get high from visiting Coco Chanel's legacy. Hehehe! When Richie and Suki got back from a Paris trip some years back, the two knew that I would really go gaga over their photos in front of every designer store. Hehehe!

Anyway, so part of my personal itinerary during the Vietnam trip was to locate Vuitton. Hehehe! I was almost about to give up on it but during a walking trip with Tey, we stumbled upon not just LV, but others as well. It was such a nice surprise.

Tey and I just came from Bookazine and Dogma and when we crossed one street, Dolce and Gabbana greeted us. Hahaha! My pulse rate went up. Hehe! I knew that that was just the start, and I was correct. There was Cavalli, then there was Gucci. We don't have freestanding Dolce and Gabbana and Roberto Cavalli shops here (well, there used to be D&G) but at least, we have Fendi, Marc Jacobs and the most recent addition, Balenciaga. Haha! The most pleasant was finding the Vuitton store the last. Hehehe! I didn't find Prada, but it was okay.

So even if it was pouring and we were just in our pambahay chic attire (Hehehe!), I just had to ask Tey for some souvenir photos. Haha! Thank you, Tey, for putting up with me. Hehe!

Alster, if I ever get to visit Japan, you already have an idea which area I'd be asking you to tell me how to get to. Hehehe! Omotesando.