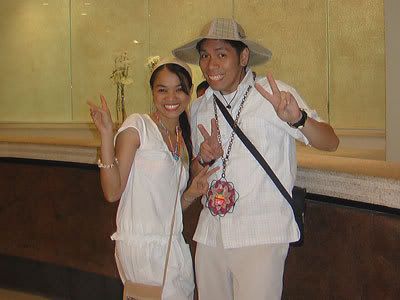 Literally, hosted a birthday party for the March-April birthday celebrants of our company this afternoon.
That's Melai, a new employee of the company from the HR dept. She's my new co-host in the bimonthly birthday get-togethers.
The theme we thought of "Just Got Back from a Vacation." (Although I think the photo makes us look like "Honeymooners who Just Got Back" because of our matching white outfits. Hehe!)
It was a good party. More text later. Dead tired.