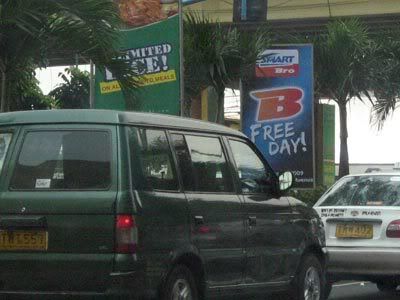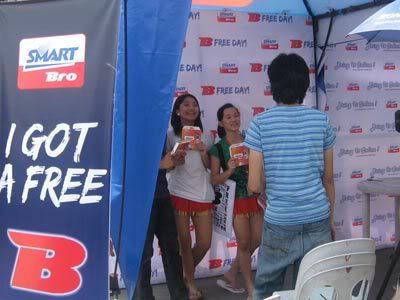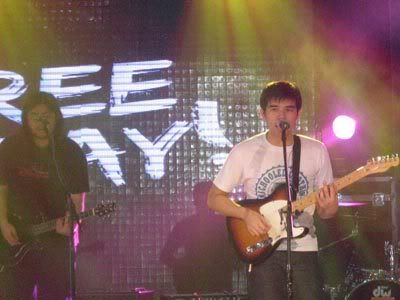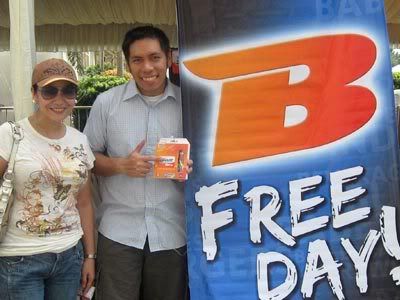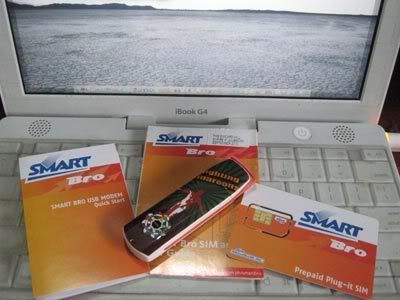 Sucker that I am for all things UP, I went to the SMART Bro B Free event last Saturday with Thea and her nephew Mitch. Hahaha!
10,000 UAAP edition SMART Bro Plug-Its given for FREE! How cool is that, huh?
I wasn't really too keen on buying a Plug-It (students get it for free, alumni can buy for P895) because I have enough Internet time at the office, and if I do need to go online when I'm outside the office, I either use my phone or go to an Internet cafe.
But I did end up buying because the design was just too nice. Hehe! Besides at P895, it was dirt cheap for a modem, right?! Ironic, because I didn't have second thoughts about getting that Gap Manila shirt which was well expensive for a shirt, and then there I was having several thoughts whether to buy a gadget that would get me "connected" to the online world. Hahaha!
Well, we all have our priorities, right? With P70,000, for example, there will be those who'll buy a MacBook and there will be those who'll get the gorgeous Damier Graphite Keepall 55. Hahaha!
Going back to the event, I think it was a success, yeah? When we got to the Megatent in the afternoon, there were only a couple of hundred students hanging around. I'm assuming it's because the other 9,900 students went already in the morning just to get their free modems and headed home already to try out their new gadget. Hehehe!
I used the modem yesterday and I was happy with it. Much, much faster than my phone connection, and definitely much, much faster than the Internet connection my G4 detects when I'm at home. Hahaha!