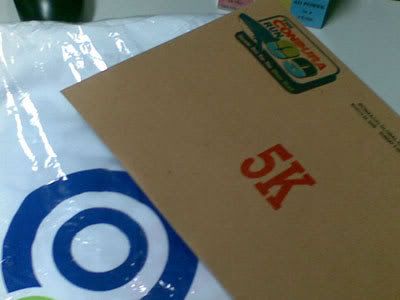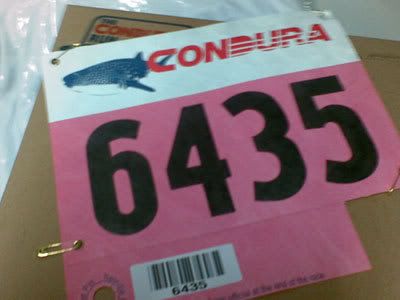 Yeah, the second run is indeed going to happen.
Colleague/friend/runner idol Arlyn gave me my running pack yesterday for the upcoming COndura Run for the Whale Sharks. Cool shirt design I have to say. Woohoo! Arlyn and sister Ryse are super health/fitness bunnies who I'm really thankful to have as friends because they inspire and constantly remind me and the office gang to be fit. Hehe!
Uhm, two weeks ago, the usual suspects here at the office got an email from the Samaniego sisters about the Condura Run. After checking out the site, I got excited over it. Tey, on the other hand I think, agreed partially thanks to the powers of peer pressure. Haha! It didn't take long before the other girls followed suit and signed up for the race.
The first run I had was the UNDP Stand Up Take Action last year. I did a 5K, though I wasn't that serious about it. This one should be more exciting because I'll be running with friends. Aside from the office gang, college buddies Ella and Raymund are also joining. Then we're also trying to pressure John to run as well.
Wooohoo! The run is on Mar. 22. Right now, I'm not doing any serious preparation but I've added some time on the treadmill and hopefully that'll help me prep for the 5K run.
If you're interested to know more about the run, click
here
.