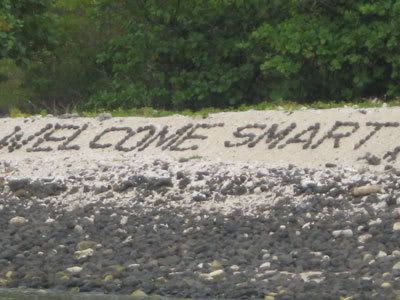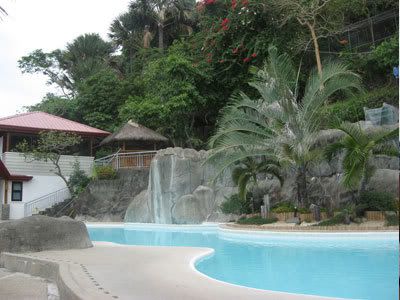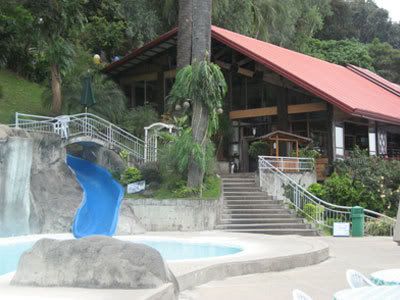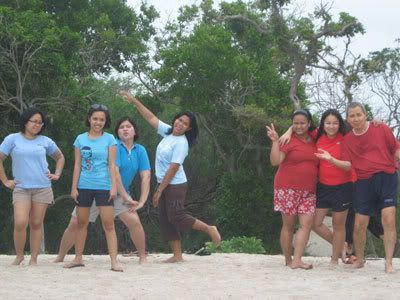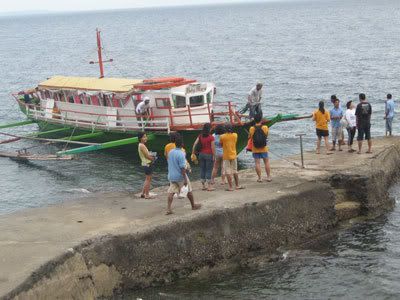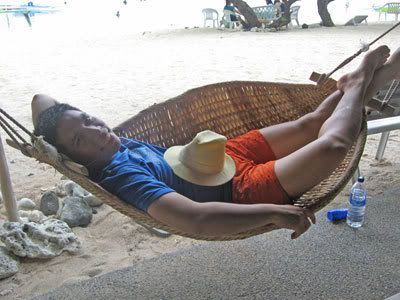 Thursday and Friday were spent at the Eagle Point Resort in Anilao, Batangas.
Though I had a late Wednesday night, I was brimming with energy the following day even if the call time was at a very early 7AM. That's how good Wednesday night was, and besides I've always been a morning person. Thank gawd for that.
Anyway, so by 730 we were on the road to Anilao. After what seemed like an eternity, we finally arrived at our destination. It was a nice resort. It's really a diving resort, but I liked it that there was a pool for non-divers. Hehehe!
We started our planning by 1PM and ended by 10PM. Wooohooo! Even if it was already that late, I was still feeling very much alive. I don't know if it's because we were out of town, or because I was really enjoying. Haha!
From the conference room, most of the people moved to our room because that's where the booze was. Haha! We had a deck facing the sea and there was just something relaxing about watching the lonely moon cast some light on the dark sea while we downed several cans of beer and bottles of wine. Hahaha! Still not sleepy, some of us then headed to the karaoke room for some singing. I'm a little bit frustrated that The Calling's "Wherever you will go" wasn't on the list, although I was happy to have found an Introvoys song which I loved as a kid. Hahah!
If Thursday went well, Friday was even better.
Around 9AM, we boarded a bangka that took us to nearby Sepok Beach. The beach was good enough for a weekend getaway. The Eagle Point staff were really thoughtful and formed a "Welcome Smart" on the beach shore.
We had the place to ourselves so that was really great. In the morning, we played some games - obstacle course, sack race, tug-of-war. Hehehe! Afterwards, most hit the waters. After the Buri experience last year, I just couldn't wait to go snorkeling again. Good thing there were life vests and snorkeling gear available. I love, love, love the underwater.
To cap the nice swim and the tiring games, we had a bountiful lunch. It was heaven for everyone - prawns, grilled talakitok, scallops with soup, lechon kawali, pancit, salad, fresh fruits. Augh! It was really fantastic. Haha!
We headed back to Manila past 3PM. Traffic was super bad, but it was okay because we just slept in the car since everyone was dead tired. Woohoo!
Very good two days with the PA team!