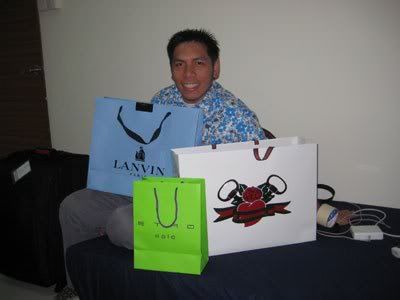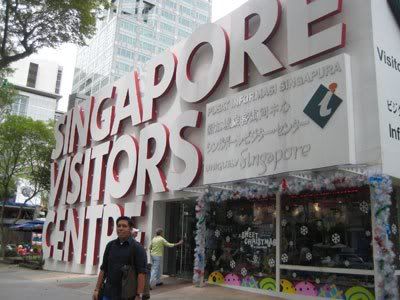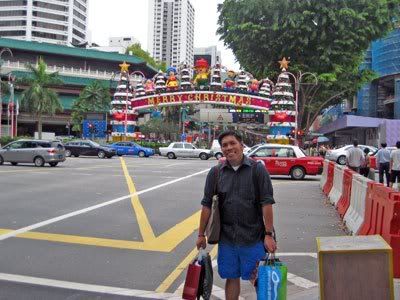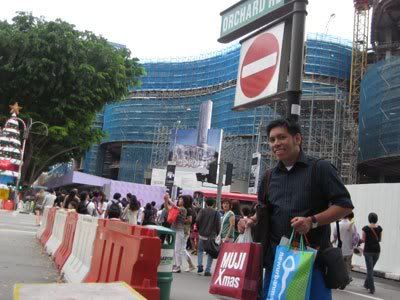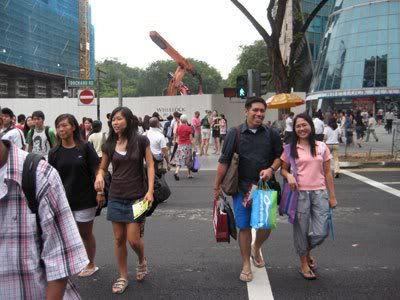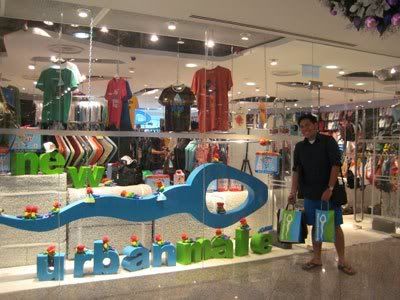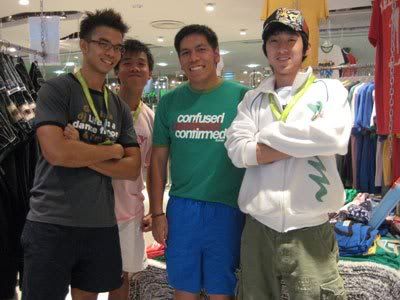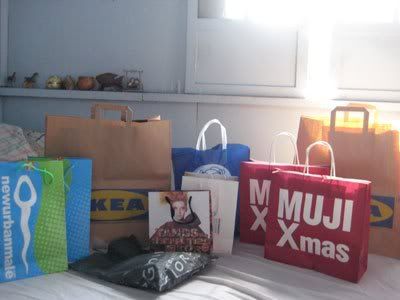 While planning for the Singapore trip, the only shopping I was thinking of was for souvenirs. After all, the reason why I travel is to go sightseeing and experiencing the local culture as much as I could.. or so I thought.
But alas, on my last day in Singapore, I ended up spending. (Although, technically, it started a day before at Ikea and Muji.) After visiting shops with Mon and Richie at Orchard the previous day, I knew I would be buying stuff. Haha! Hence, the last day in SG was spent doing some shopping. Eeep! Shopping day started at Heeren where a branch of cool store New Urban Male (NUM) and HMV were.
From there, it was down to more shops that lined Orchard. First stop again was Paragon for the little things at Muji again, followed by Lucky Plaza where I got Singapore souvenirs and some shirts for my brothers and my Dad. Then off to Kinokuniya at Takashimaya where I got an issue of VMAN. Yahooo! I"m still bummed out though that they don't have the Chace issue yet. Borders didn't have VMAN either. Sigh.
Afterwards, headed to Tangs where I got my Mom a small bag. The final store we visited was the NUM in Wheelock, where I ended up getting more than I planned for. Eeep! Haha! Originally, I just wanted to get one shirt and the really cute rainbow bear. I took home some shirts and a nice, little rainbow bear. The shirts for S$50 I think are quite expensive but I still bought them just because. Haha! And they're way cheaper compared to the Lanvin and Etros that Mon got. Hehehe!
Haha! I haven't gone shopping for quite some time so it was great doing it in Singapore. I was reminded of how relaxing and fun that activity is. Haha! I would love to go back perhaps next year to experience the Great Singapore sale. That should be really fun, I guess, with the discounts really driving people into a shopping frenzy.