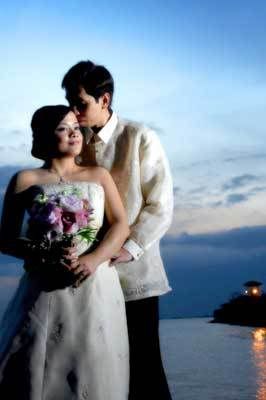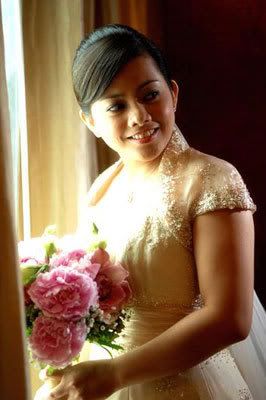 Photo from
Paul Vincent
On March 18, 2007, graphic artist extraordinaire and good friend Carol walked down the aisle to exchange vows with long time boyfriend, Tom.
Most people here at work (especially the new ones) probably don't know her personally. Some may have heard about her. Others may have bumped into her, but not know it was her. People rarely get to meet her, but her great designs have been seen by our colleagues from all over the world.
Carol resigned earlier this year to start a family. Huhuhu! We miss her very much, but we always have the brochures, the tarps, and the posters she created to make us remember that such a beautiful girl created those beautiful designs.
Congratulations, Tom and Carol!