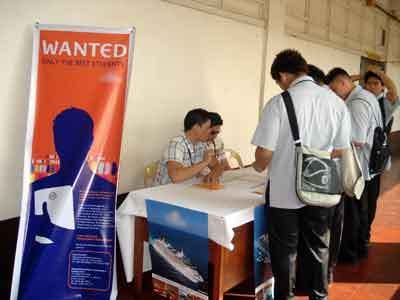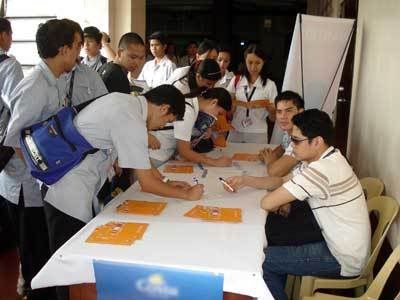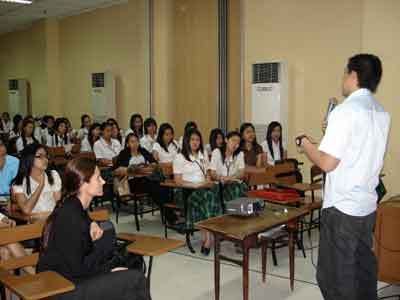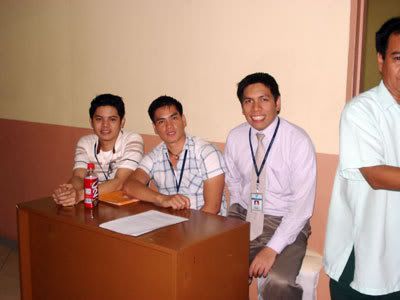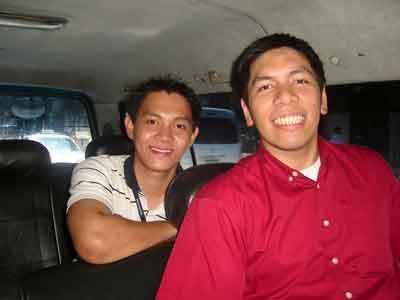 One of the things I enjoy about my work is that I'm not tied down to a desk eight hours a day, five days a week. I get to go to different places, meet people and learn new things.
Last Thursday and Friday, I joined the roadshow of one of our principals in the company. Two representatives from the Italy headquarters flew in to conduct the presentation. We went to four schools to promote a career onboard a cruise shipt o students of four universities. It was all very interesting to me, especially when I saw the videos of the cruise ships. I knew they were huge, but I didn't expect them to be
that
huge. It's really like a small village actually.
By the time we went to the third school, I already knew the flow of the presentation very well that if I were asked to give it, I could have. Haha! But of course, my task was to document the entire event. Good thing one of the crew helped me out. He did the video coverage, while I did the photo coverage. (Thanks Michael.) This I guess is also one of the things I like about events like this. The teacher in me comes out. I get to teach people how to document an event, and even if they won't be doing it as their full time job when they go onboard the ship or wherever, it's nice to hear that they learned something new.
Anyway, it was a good experience. Tiring, but like I said, fun because I get to go around and meet people.