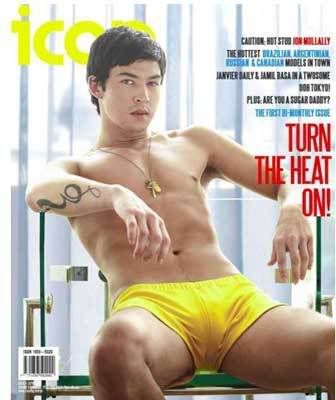 Check out the newest issue of ICON Magazine
Top model Jon Mullally graces on the cover of the March-April issue of ICON. Yep, that read March and April. ICON is now bimonthly. Woo woo woo!!!
You may also want to check out Performance Level. There's an article there written by the same guy writing this entry. Hahaha! Shameless plugging.
Enjoy!