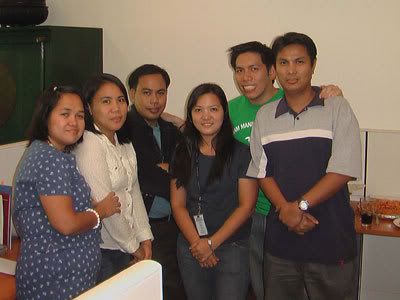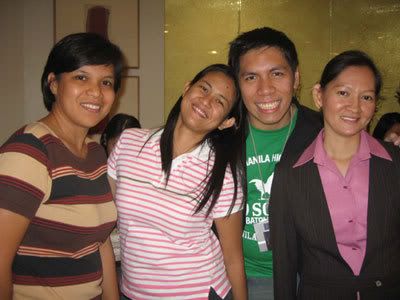 Today was officially my last day at the office.
While I did mention that I am on leave already for this whole week, a good friend asked me to cover an important event and I was more than willing to do it. I was at the office early. Came in really casual clothes - jeans, shirt, sneakers. Something I've never done. Did some work on my old PC. Deleted old emails. Added some "to-do" items for my replacement. And then headed to Times Plaza for the event coverage.
When I got there, some colleagues asked me whether the news is true, and I just asked them to keep quiet about it first. What was supposed to be an hour's coverage turned out to be much longer, because I was ambushed by another event which happened simultaneously with the only event I was supposed to cover.
I got back to my old office by 3PM, and I was greeted by a pleasant surprise because some friends from that office gave me a despedida merienda. It was really sweet! I gave them photo collages as souvenirs afterwards.
In a few minutes, I need to run off for another get-together. That's going to be another post.