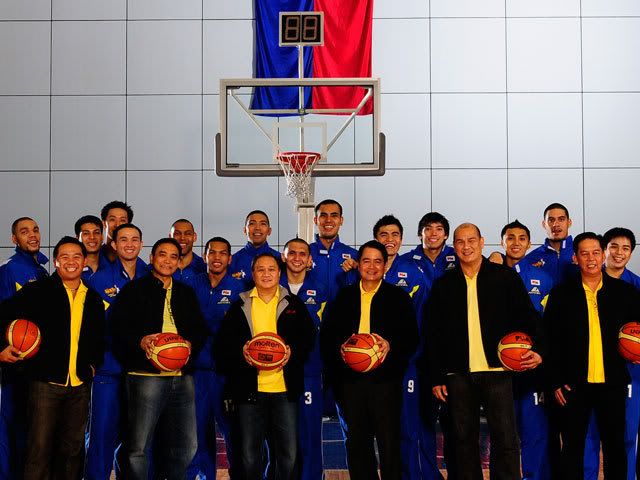 Tonight, all roads lead to Araneta Coliseum as the Tropang Texters battle it out with Alaska Aces for the championship title of the KFC-PBA Philippine Cup tonight.
Yesterday, a Mass for the players and the game was held here at the office. Top execs, led by MVP and Doy Vea, were among those who attended. It was really great to see the venue where the Mass was held really packed with Smartees. Woohoo!
I don't think I've been this excited about a basketball game. Hehehe! Who would've thought, really?! Last Sunday, my Dad and I were watching Game 6 and we were both yelling and roaring. Again, who would've thought we'd have that father-son moment one day? Hehehe!
A bunch of PA colleagues and I are going tonight to cheer for the team. Woohoo! Thanks to Tey for the tickets.
Now that the prayers have been said, it's really up to the boys and coach Chot Reyes.
Laban Tropang Texters!