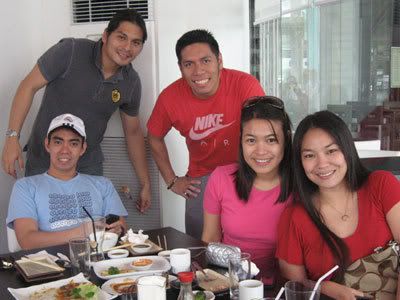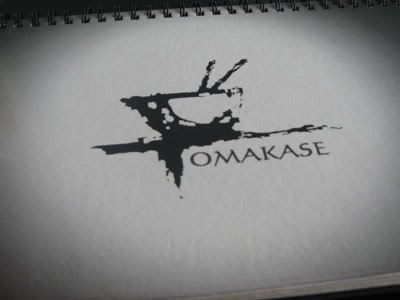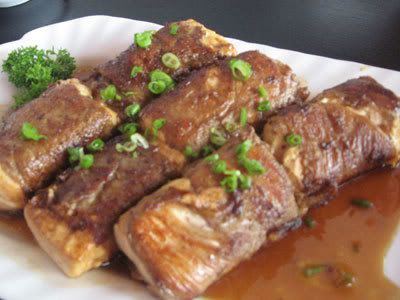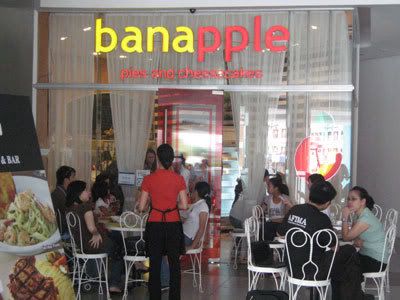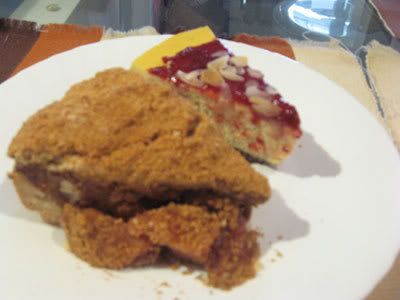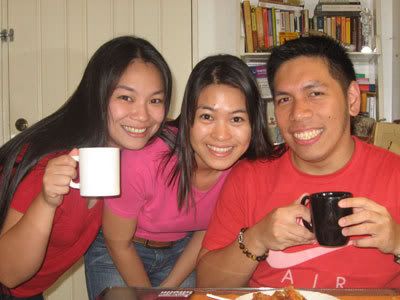 The only other UP Manila people I see regularly (and by regularly, I mean once every quarter?! Haha!) are Ella, Gino and John. Thea doesn't count because we see each other every day. Hehe!
Although I have news about the others, I'm not exactly sure why I haven't seen them yet. To think that most of us are based in Makati. Hehe! Perhaps weekdays in Makati is just too toxic for everyone.
Anyway, met up with the usual suspects yesterday afternoon. It was really great seeing them since the last time we got together was for Ella and Gino's church wedding. Wooohooo! For a change, the meeting place was in QC (which was already an out of town trip for Thea. Hehe!) We had lunch at this nice Japanese restaurant Omakase in Morato. The food was good, I should say and the price isn't that bad either. We paid about P400 each for several dishes.
From Omakase, we dropped by Banapple to grab some sinful cakes and then headed to the Martelino residence for more catching up. While Ella brought out placemats and plates for the cake, Gino prepared his special coffee. Man, has it been that long already? I can still remember our Faura days when the Martelino-Evangelista romance was just brewing. Hahaha! And now, here we are. Anyway, Thea, John and I lounged at their very comfy sofa and did a little Facebook-ing to see what our other batchmates have been up to. Hahaha!
After enjoying the cakes and having a second round of Gino's coffee, we watched this French film Banlieue 13. Nice movie. Plot was so-so, but the parkour chase sequences were awesome!!!
The movie ended around 5. John needed to go to the airport. Tey had to go back south. I wanted to attend Mass. Gino and Ella had their own plans.
Sunday afternoons. Coffee and cakes. Good friends. Really good combination. We've really grown up. Hahaha!