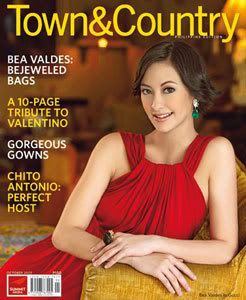 Attended the second half of the Search Engine Marketing Conference at the Intercon. The topics were as interesting as yesterday. Enjoyed several topics. I'm really glad I got to attend this conference. I learned about a whole new world I didn't know a thing about. And it's just amazing. Hehe!
Mentally tired from the conference, I opted not to go back to the office anymore afterwards. Instead, met up with Thea at Greenbelt where we watched December Boys. It was a good movie. Enjoyed it. Daniel Radcliffe is all grown up now. And it's good for him that he seems to have a great chance to escape the whole "Harry Potter" image.
Borrowed the second issue of Town & Country, with Bea Valdes on the cover. Can't wait for the long weekend to devour the new issue of T&C. It's certainly becoming an addiction. Eeep!