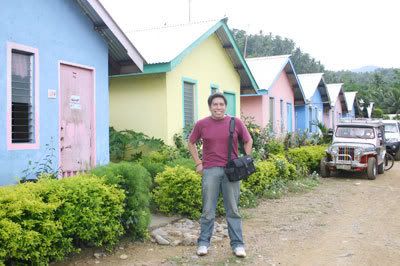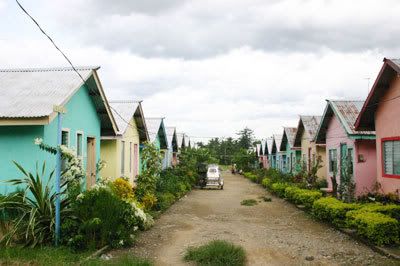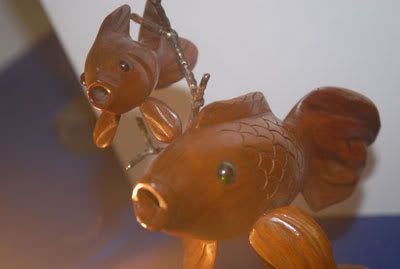 Just got back from Gen. Nakar, Quezon for field work. Visited the fishermen/farmers-turned-driftwood sculptors of Banglos. After a four-hour trip on a literally long and winding road, we reached the nice community in Gen. Nakar. I've been wanting to go to the community for the longest time so I can see the Banglos sculptors at work so I was really happy when colleague Jo-ann told me we were to go to Nakar today. Hehe!
Left Manila this morning at 7AM. Reached Nakar around 11AM. Took photos of the sculptors at work. Interviewed some members for a story I'll work on. Had a good lunch. Left for Manila at 4PM. Back at the office by 8PM.
It was a tiring day but I really, really enjoyed the whole trip. Though it was a quick one, the change of scenery was more than welcome. Plus, of course, I just love, love, love the countryside. Had we gone on a Saturday, I would have chosen to do an overnight stay at the community. Oh well, maybe next time.
Hmm, if you're wondering where the photos of the sculptors are, I don't think I can post them (yet), since I'll be using them for the story. But here's a photo of the colorful houses at the community, our sculptor friends and a sample of one of their wonderful creations.