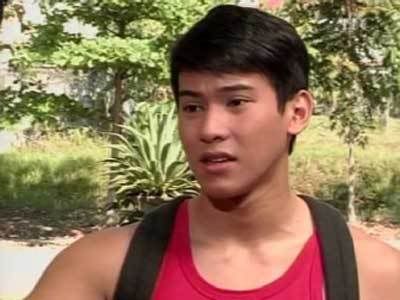 I don't really watch television - whether it's local or cable channel.
I don't know. I just would rather do something else besides sitting in front of the television, like read or play with my iBook or arrange my things. The few times that I do watch television, I either watch cooking shows or, believe it or not, National Geographic. (Yeah, laugh all you want but I just love the "learning" part. Hehehe!)
Anyway, yesterday, I did something that I haven't done for years - I stayed home, waited for the clock to strike 2:30, sat in front of the television, and watched a local TV show.
My friend Noreen writes for "Your Song." In case you don't know what it is, it's a local TV show that's really cheesy because it's about love, romance, crushes, heartbreaks, and everything else in between. Hehe!
Yesterday's episode was written by Noreen, and the lead character was played by athlete-turned-model-turned-actor Enchong Dee. The guy has been winning the hearts of so many women and queens, I swear. Hahaha!
It was a good episode. Congrats Noreen. I'm just sad there's no Enchong-Dino angle. Hahaha!