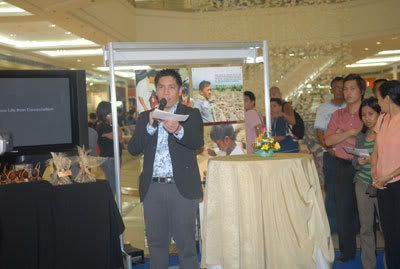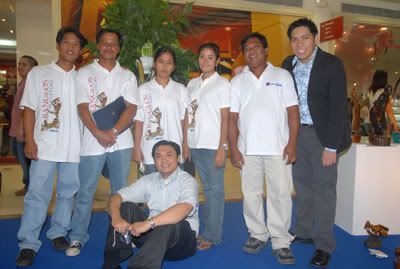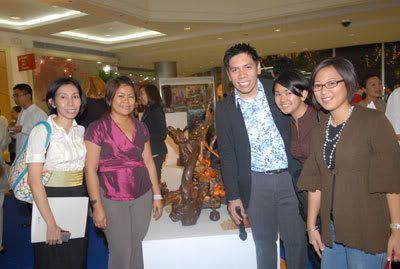 So last Friday was my debut performance in public (as a trembling host).
We had the ribbon-cutting and official opening of the exhibit at Gateway Mall, and I was assigned to be the host. Hehehe! Though I've done hosting assignments in my previous jobs, I think this is the first time that I did a hosting thing in a public venue. Hehehe!
It was okay, I guess. I was trembling and nervous as hell, but I do hope that I was to pull it off. Hehehe!
I'm also proud of the exhibit because this is also my first mall exhibit, even though I've helped organize exhibits before.
The whole thing was just fun.
To cap my Friday evening, I met up with Bernice who just came back from her trip to Europe for work (I'm SO envious!!!). We had dinner at the Butter Diner at Shopwise and just had a good couple of hours chat.