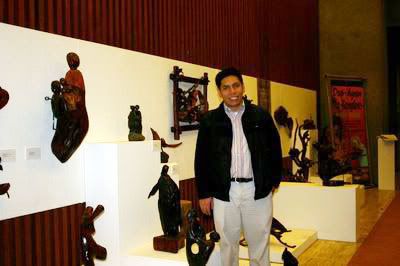 Went to the Banglos exhibit at the Cultural Center of the Philippines.
If you haven't heard about the Banglos Sculptors, the members of the groups used to be fishermen and farmers. When typhoons left Barangay Banglos of Gen. Nakar in Quezon completely devastated, the people had to look for an alternative livelihood.
A local corporation partnered with a prominent sculptor and taught woodcarving to the residents of Banglos.
In no time, the people became masters of the chisel and hammer. They learned a skill that was far from what they were used to - fishing and farming.
The group of sculptors is now known as the Banglos Sculptors. The group continues to be successful and is a great example for community-based art groups.
Simply amazing.