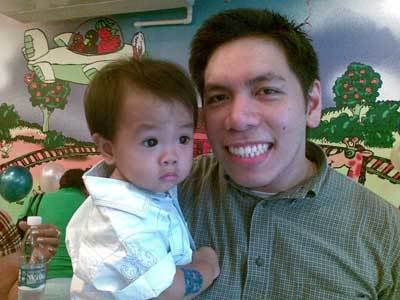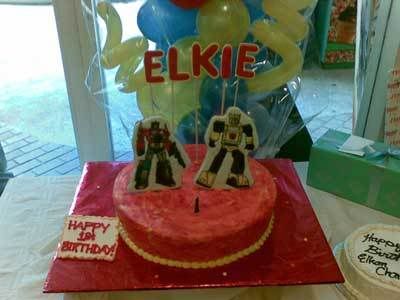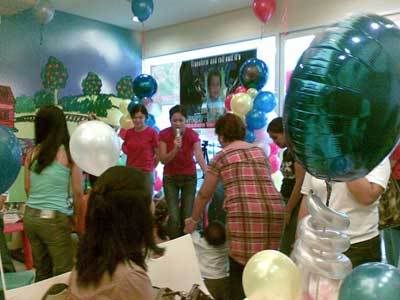 Attended the first birthday of Elkan Chandler aka Elkie yesterday afternoon. It was held at the Pomodoro Verde restaurant in Tiendesitas. (The place is heaven to kids and parents.)
It was a fun party. Elkie was clueless about what's happening, but he seemed happy. Hehehe! His parents, good friend Charmy and dad Erik, were obviously both happy. The grandpa and grandma (Charmy's parents) were obviously happy. Party was a good one. I enjoyed the chicken fillet and the pasta with two sauces. I also loved the chocolate fountain. Hahaha!
What was more amusing though was the fact that everyone who entered the restaurant had a child in tow. I think I was the only spouseless and childless person the entire time. Hahaha! Making things more amusing was the fact that I keep on getting asked, "Where's your kid?" or "You're not yet married. You should get married already." I don't know if this is just a Filipino thing or if it's common everywhere. Hehehe!
Anyway, fun party!