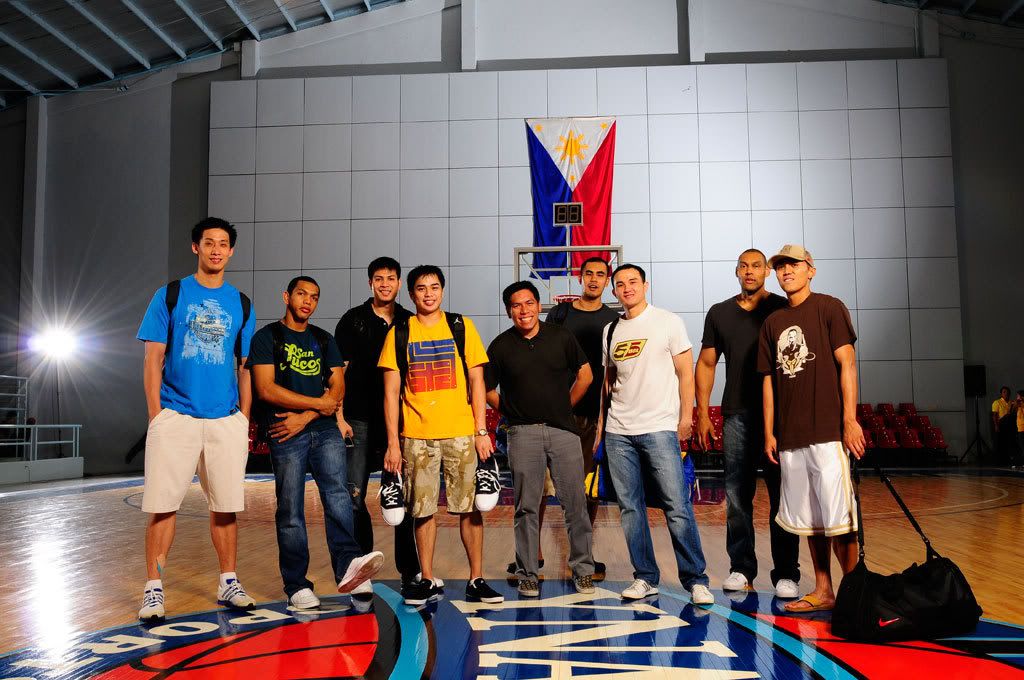 I never thought I'd actually see the day that I would be rooting for a PBA team. Haha! One, because I will forever be haunted by memories of playing that sport as a kid (hehe!) and two, because it's just not in my DNA.
Although I must say that I did have a thing for the Purefoods team during the glory days of Alvin Patrimonio. And in college, I enjoyed watching a good UAAP game once in awhile. But to actually follow the semi-finals series and to want to know who's leading is something I never thought of happening. Hehe!
But because of TNT and getting to watch a couple of their games live, I'm sort of loving the game. Last Sunday, my Dad called me during the last few minutes of the fourth quarter of the TNT-SMB game. We were both on the edge of our seats. And we were both roaring when TNT scored! Again, I never thought that father-son moment would happen. Hehe!
Anyway, just wishing the Talk 'N Text Tropang Texters the best. After the win last night, it seems like the team really has a very good chance of getting into the finals. Woohooo! And even if Yousif doesn't get to spend several minutes on the court, still, go, go, go Tropang Texters! Haha!
Much thanks to Tey for making the photo above happen. Talk 'n Texters Gilbert Lao, Jason Castro, Yousif Aljamal, Pong Escobal, Yancy De Ocampo, Gec Chia, Ali Peek, and Renren Ritualo. MIA were Dillinger, among others. Hmm, could I pass as one of the boys?