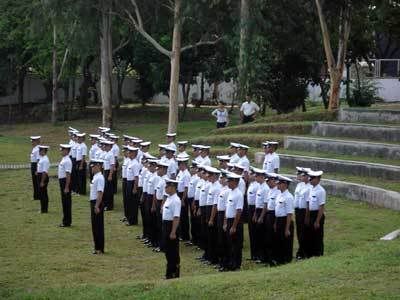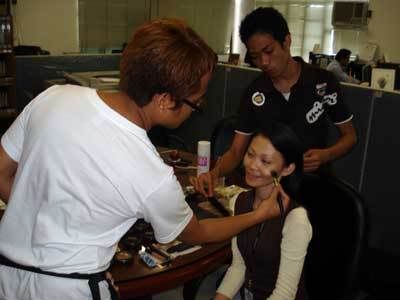 I've barely closed my eyes, when I heard my alarm go off. I was actually jolted awake because I feared that I have overslept. When I looked at my watch, it was only fifteen minutes before four.
Great. I have about 45 minutes to prepare before going to the office. So I took a bath, got into my clothes, and then selected some more clothes, which we may be needed during the shoot, and then headed to the office.
When I got there, makeup artist and friend Emer and his assistant were already there. In a few minutes, our other companion arrived and then, it was off to Cavite for the photo shoot.
One of our business units sought our assistance with the photo shoot and I was of course, more than happy to help. The photos from the shoot will be sent to the parent company in Japan and will be used for the company's annual report.
By eight in the morning, the shoot has began. We had five layouts in our schedule and so far, everything went as planned. Our biggest concern was the sun because we had three outdoor layouts. I'm glad that the heavens heeded our prayers and let us finished the three layouts before heavy rain poured.
This shoot was one of the least stressful shoots I've had, surprisingly. The whole feel was just relaxed and I didn't worry about so many things. It wasn't because I was tired (thank heavens for Red Bull.). I guess I'm just confident that there's nothing to worry about.
By five, it was a wrap. Everyone was happy so that's all that matters. We were back in Manila by seven.
With only two days to organize the shoot from the talents to the location to the logistics and schedule, I'm quite happy with myself for being able to pull this off. Of course, I am most grateful to several co-workers turned really good friends from the Cavite office who provided all the assistance that I need. Should send them something as a "thank you" gift.
Okay, I'm really tired now. I should head home and get the hours of sleep I was deprived of.