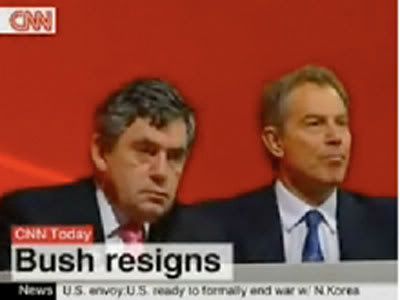 Clearly, even well-established information centers may commit mistakes.
Above is a screen grab from CNN International, which confused Mr. Bush with Mr. Blair.
The said graphic appeared onscreen for only 12 seconds but unfortunately, it was too late to stop people from capturing the mistake. Also, the graphic reportedly appeared just two seconds after Mr. Bush appeared onscreen.
Freudian slip on CNN's part, perhaps?