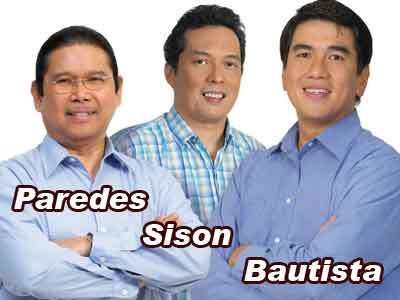 Still tired from the weekend's events, I woke up a bit late last Monday - 9AM.
And as I expected, my folks and my other sibling have already left the house to vote.
When I went downstairs to get ready to go out and vote, I asked my youngest brother where the polling center was. Hehehe! As you can see, I'm not a big fan of politics. My brother told me where to go, and I started to get ready.
I was surprised though to see the supposed polling center closed when I got there. There was no sign of an election. There were no scattered sample ballots and campaign materials on the streets. And there certainly were no voters.
And then I remembered that the last time I voted, the polling center was another school. How could I have forgotten?! Hehe! I'm getting old.
Anyway, I went to the school and cast my vote. In less than 30 minutes, I was done. I was supposed to vote for 12 senators, 1 partylist, and the city officials.
Well, I only voted for six senators. I won't name the other three, but the other half are the guys above. They're from the Ang Kapatiran party. Too bad none of them would win. (And they already know this.)
Check out their site to know why these three guys deserve to get a seat in the Senate - www.angkapatiran.org.
Philippine politics is just so saddening.