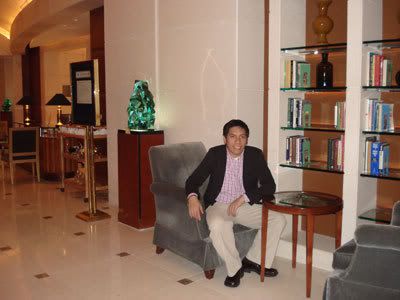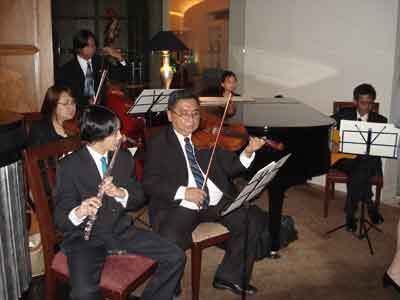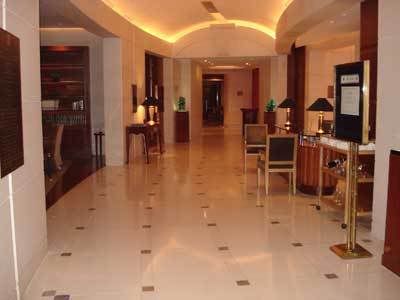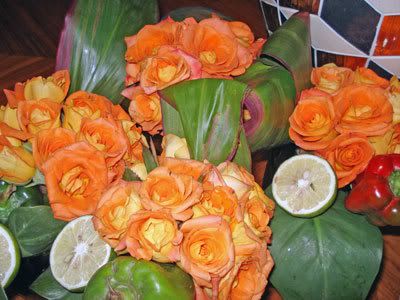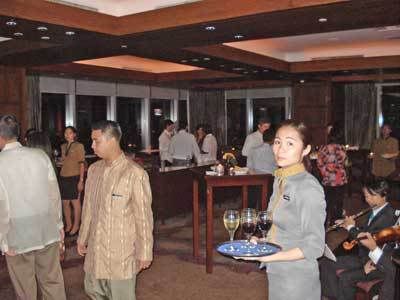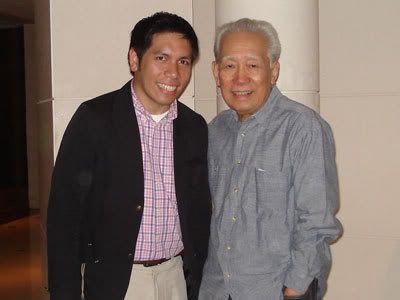 Was supposed to post this last Friday.
It's almost midnight, and I'm dead tired. In about three hours, I have to get up again for a photo shoot. Yes, toxic is the right word.
But there are times when I enjoy being toxic. Tonight and tomorrow are two toxic instances, which I have to say are enjoyable for me.
A few hours ago, I was at one of the most exclusive business clubs in the country for the birthday party of one of the greatest Filipina painters this country will ever have. Three friends from work, assistants to the daughter of the celebrant, organized the birthday party.
I volunteered to help out primarily because I am a big fan of the artist and her work. Never mind if the chances of having one of her works is slim, having the chance to have a photo with her on her special day is just as priceless I suppose.
So for the entire evening, I was taking photos of society people and filming the memorable event. (And you thought I was one of the party people. Hehe!) I'm really glad I got to borrow three cameras for the event. I needed that many just to be sure. Otherwise, I would probably have my head chopped off. Haha! (For my next birthday, would someone be kind enough to give me a Sony Cybershot as a birthday present? Pretty please.)
The party was a success. Great food. Great entertainment. And certainly, a lot of great moments. That's all I can say. I don't think I can write that much about the party because it was private, after all. And I don't think I can post any photos except the ones above for the same reason that I can't give more details about the party.
But I guess this I can say and even post a photo with it - I got to have a souvenir photo with National Artists Arturo Luz and Mauro Malang, and that brief encounter with these two great men is just the greatest.
Alright, I should get some sleep now.