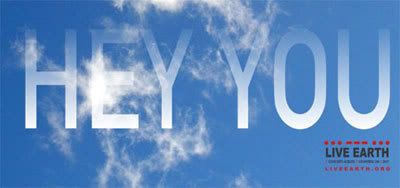 Did you know that...
Madonna's new track, "Hey You", is available as a free download from MSN?
The song was written for the upcoming Live Earth UK concert on July 7.
Download the song.
MSN will donate 25 cents for each of the first 1 million downloads to the Alliance for Climate Protection, in support of Live Earth.
The track, produced by Madonna and Pharrell Williams, is available for free for seven days only.
Click
here
.