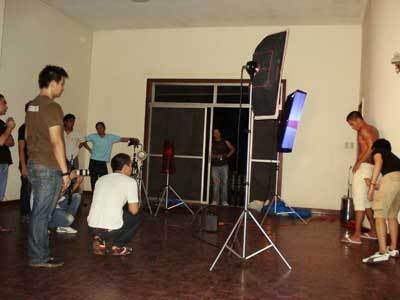 I've always enjoyed photo shoots. When I had my first photo shoot with ICON about two years ago, I knew that it was something that I'd enjoy doing.
Being the schedule freak that I am, it took some time for me to get used to how photo shoots go - late models or talents, shoot schedules that aren't followed, among other things.
But I somehow learned how to accept that photo shoots are really like that and there's no need to stress myself over things I have no control of.
When I joined the corporate world, my involvement in photo shoots lessened. Last year, I got to organize two photo shoots for work and I was very happy and proud of the results.
Recently, I was sort of involved in another photo shoot, but I was sort of hoping that there would soon be another photo shoot I can organize for work.
Haha! Well, be careful what you wish for.
I just found out that I have to organize a photo shoot for this Saturday. The day has ended and several people that I need to coordinate with have surely left the office already.
I ended up writing a long and detailed email to people concerned. I just hope they'd all understand what I'm trying to convey. Hehe!
This is exciting.