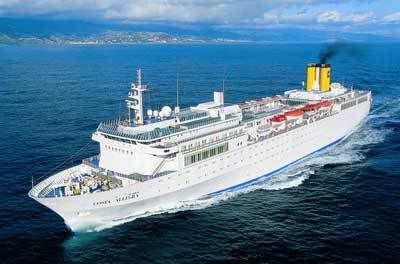 Photo via This Site
On Monday, Manila will truly feel special as a very special "lady" enters Philippine shores.
She was born in 1992. She gets to travel to beautiful, exotic destinations. She can entertain up to 800 people.
She is Costa Allegra.
That's right. On Monday, Costa Allegra will have its maiden call in the port of Manila and I'm really excited.
I'm excited because there's a great chance that I may be able to board the beauty and have a tour of the ship.
Aaahh, this is one of the things I enjoy about my work.