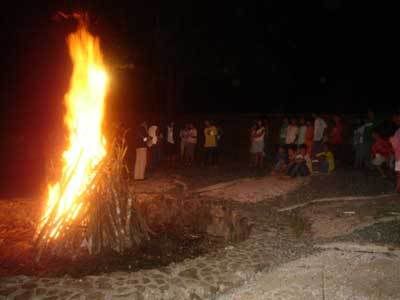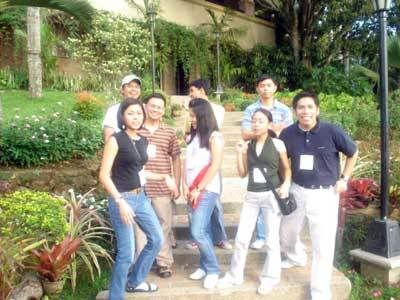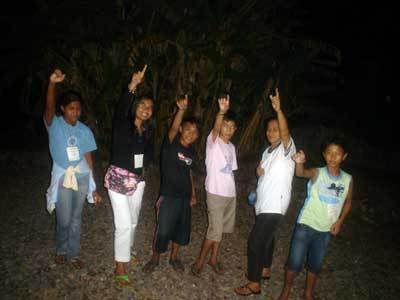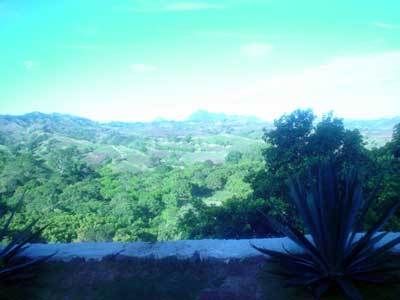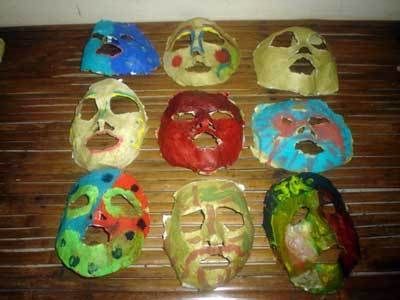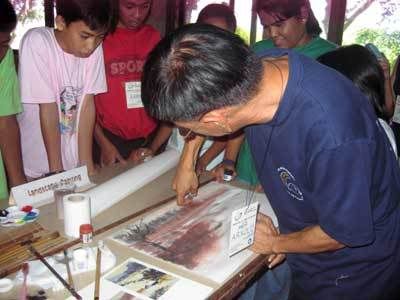 As I've said, Saturday and Sunday were spent at beautiful Caleruega for an art camp.
And as I've also mentioned, the participants were kids from various institutions for street kids. Actually, the kids who joined the camp weren't literally street kids. They came from disadvantaged families though, and are part of the underserved group in this country.
Anyway, the theme of the camp was "Banyuhay ng Sining sa Tag-init." For the Pinoys reading this, do you know what "banyuhay" means? I don't. Well, at least not until I attended the art camp. "Banyuhay," according to Sir Arnold, is short for "bagong anyo ng buhay" (new form of life). Sining is art and Buhay means life.
There were four art activities, which all the kids got to try out - landscape painting, embroidery, ethnic beadworks and mask making.
I joined the ethnic beadworks because I found it the most interesting. Hehe! But when I couldn't follow the steps of the lead teacher, I contented myself watching the kids make bracelets and rings out of the colorful beads. Hehehe!
In the evening, we had a bonfire where the kids and the volunteers played games and bonded together.
The following morning, each institution had a presentation of the things they learned from the art camp. I have to admit that watching these presentations is one of the most fun parts of kids' activities. I'm just amazed at how talented the kids really are, and I can't help but think that these kids would really do well later in life, if only they'd be given the right support and opportunities.
The whole event was really just a good break for me. I was reminded of how much I love volunteer work, and how I wish I'm working for a humanitarian/developmental organization. Hehe! Volunteering is something I would be committed to doing for the rest of my life. And if I have to choose a "drug," it would be doing volunteer work
You should try it one of these days. You'll find out why it makes me (and a million others) high.